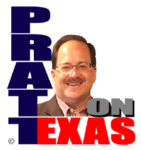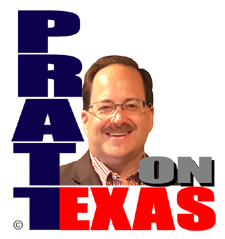 The news of Texas covered today includes:
Our Lone Star story of the day: Remember all the joyous hoopla in the Texas media after the federal judge ruled that Texas cannot force school districts to refrain from student mask mandates? The Fifth Circuit Court of Appeals put a "stay" on that ruling this morning returning rightful authority, for now, to the State of Texas. Also, why are so many on hospital boards and in elected office afraid to fight for their employees and against Biden's healthcare worker vaccine mandate? It is shameful how most are hiding out acting as if they couldn't do anything. Actually they've simply chosen not to do anything.
Our Lone Star story of the day is sponsored by Allied Compliance Services providing the best service in DOT, business and personal drug and alcohol testing since 1995.
SBOE District 15 will have a GOP primary election challenge. Actor Matthew McConaughey says strange things about running for Texas governor and says he'll make an announcement on running soon.
And, other news of Texas.
Podcast of show is further down below. Here are the couple of items I could not include in the podcast due to licensing rules that were heard on radio:
Truly, thanks to our God and thanks to all of you who have kept us in business this year after the wrong done us and the show! Evil does not always win friends.
Listen on the radio, or station stream, at 5pm Central. Click for our affiliates, or hear the podcast of the show after 6pm Central here.