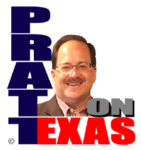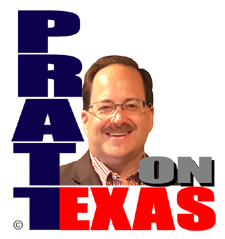 The news of Texas covered today includes:
Our Lone Star story of the day: Federal judge strikes down some items of the Texas election code. It's not about the election integrity laws just passed but about our quite old law about what one can wear in a polling place. The problem? The court's ruling seems very unclear and contradictory. Read The Texan's good write-up here.
Our Lone Star story of the day is sponsored by Allied Compliance Services providing the best service in DOT, business and personal drug and alcohol testing since 1995.
The campaign/political stack is good fun with Trump endorsing an primary opponent of RINO state Senator Kel Seliger of Amarillo and Texas Democrat Party chairman endorsing in his own party's primary for Lt. Governor.
In redistricting weak committee Republicans give up a seat to Democrats unnecessarily.
Local city sales tax number reported. With all the new sales tax revenue why have most cities raised your property taxes?
And more news of Texas.