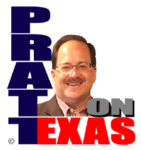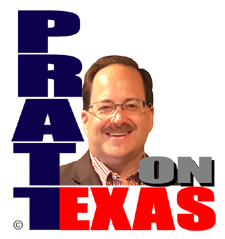 The news of Texas covered today includes:
Our Lone Star story of the day: Texas Senate and House moving at a good clip on redistricting maps but is the House needlessly handing a seat to Democrats to punish a conservative member who doesn't sell his vote to the Speaker? An update.
Our Lone Star story of the day is sponsored by Allied Compliance Services providing the best service in DOT, business and personal drug and alcohol testing since 1995.
Texas Supreme Court denies abortionists' emergency challenge to the Fetal Heartbeat law.
Texas school districts are sitting on a huge amount of taxpayer money they don't need while raising taxes. James Quintero of the Texas Public Policy Foundation describes the problem to us. There is a much more detailed interview related to this issue with James posted a podcast (at 6pm.)
Houston's housing project controversy gets look by district attorney but time will tell if such is an authentic look or just a friendly political sweep it under the rug deal.
Much border news and all of it bad.
And more news of Texas.