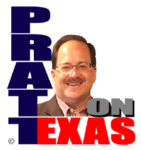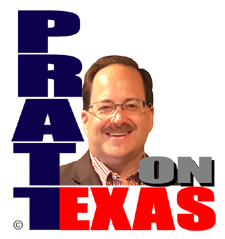 The news of Texas covered today includes:
Our Lone Star story of the day: Is it a Republican responsibility to empower Democrats by drawing political districts to help elect more Democrats and thereby cause the GOP to lose? The Catch-22 of redistricting anytime such is run by a Republican legislative majority.
Our Lone Star story of the day is sponsored by Allied Compliance Services providing the best service in DOT, business and personal drug and alcohol testing since 1995.
Lt. Gov. Patrick issues a scathing statement on Abbott's Public Utility Commission members' non transparency on special loans related to February's Big Freeze.
Governor Abbott wants to repair the recently passed election integrity bill but Speaker Feckless Phelan sides with Democrats wanting to keep the dilution of penalties for election fraud (from a felony to a misdemeanor) of the original bill.
Another retirement from the Texas House as well as a change in seat sought.
Oil and gas rig count and cheesy news out of Lubbock.
And more news of Texas.
Extra Time for 10/1/2021
Several stories related to WuFlu: Mindless conformity, our Texas military, the border, and Texas A&M hiding information on WuFlu vaccine promotion program it manages.