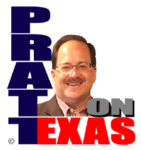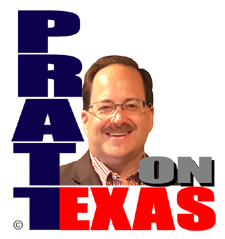 The news of Texas covered today includes:
Our Lone Star story of the day: Even in Texas our colleges and universities, the students not just faculty, are rejecting fundamental foundations of American liberty in shockingly large numbers. Is it wise to fund such institutions with taxpayer money or private donations? Is funding such giving support for our own destruction?
Our Lone Star story of the day is sponsored by Allied Compliance Services providing the best service in DOT, business and personal drug and alcohol testing since 1995.
Two segments with Dr. Merrill Matthews of IPI. We discuss his latest column in The Hill "The DC Swamp is Back–and It's Swampier Than Ever" as well as other issues upon which he has recently written.
Two special statehouse elections were held yesterday. Harrison, the conservative, beat Wray in a runoff and in an open election in San Antonio the Republican came only 9 points short of an outright win. Also, Beto Pancho buddy and former George W. Bush advisor Matthew Dowd announces a run for Texas Lt. Governor as a Democrat. Interestingly Dowd calls Lt. Gov. Dan Patrick "craven" which is either a misuse of the word or indicative of Dowd's ignorance.
And much other news of Texas.