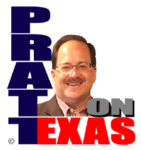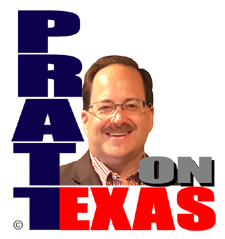 The news of Texas covered today includes:
Our Lone Star story of the day: Is Governor Abbott doing what he says about problems at the border or just playing political games? Once again we hear dissatisfaction from local counties and sheriffs about not getting the support Abbott is telling all of us he's already sent. Read more: Texas counties that requested disaster aid for border crisis haven't got it, officials say.
Our Lone Star story of the day is sponsored by Allied Compliance Services providing the best service in DOT, business and personal drug and alcohol testing since 1995.
Are local governments perpetrating a fraud of sorts upon taxpayers by setting new property tax rates and having the public hearings on such but not posting the now required numbers on their websites that show taxpayers their specific numbers? Lubbock County has done so. I believe others have as well.
Second called special session of the 87th Texas legislature should now have a quorum, tonight and the next couple of days will be an indicator of whether the House will get working to move the bills already passed by the Senate. Here is a very good piece from The Texan: Here's What's Inside the Latest Version of Texas' GOP Election Reform Bill.
Are you willing to give up your job over a WuFlu vaccine mandate? One listener is and many others, including the nurses and doctors they tell us are so needed, are and need your prayers. With the FDA giving full approval, not just emergency approval, for the Pfizer vaccine and other approvals pending, your protection against being forced to take the vaccine is disappearing fast.
And other news of Texas.