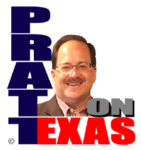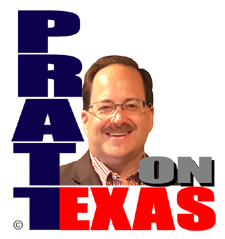 The news of Texas covered today includes:
Our Lone Star story of the day:  State Rep. Jake Ellzey defeats Susan Wright in runoff special election for Texas' 6th Congressional District. While national and state focus on Trump having endorsed Wright, the real story in the race is extreme low turnout, Dems actively voting for Ellzey to spite Trump, and the Club for Growth spend that got slimy Joe Barton and more of the establishment money crowd involved against conservative Susan Wright. Only about 2,500 votes separate them.
Our Lone Star story of the day is sponsored by Allied Compliance Services providing the best service in DOT, business and personal drug and alcohol testing since 1995.
Anti-Wimp update.
Feds have been releasing WuFlu positive illegal aliens into Texas communities and more in the border news stack.
I go more with Amber Athey's headline "Simone Biles is a quitter" than with Dan McLaughlin's "Defend Simone Biles, but Don't Glorify Quitting" though both are spot on. What a let down from this formerly admired and praised Texan.
Lt. Gov. puts together select committee on college sports in Texas in the wake of the latest defection from the Big XII. Economist Ray Perryman publishes numbers showing, conservatively, how much the state has to lose in these deals.