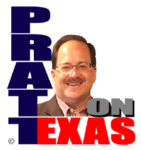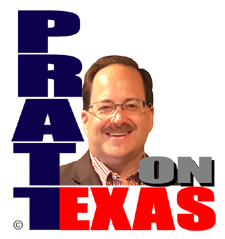 The news of Texas covered today includes:
Our Lone Star story of the day:  Texas Democrats AWOL in DC now find that six of the group have tested postive for WuFlu, clearly such is distracting from their questionable mission and the Texas press is taking notice. And, Comptroller Hegar is making it easy for these no-work Dems to learn how they can return their pay and per diem money back to the state treasury. (Rep. Harold Dutton is giving up the DC disaster and returning to the Texas House.)
Our Lone Star story of the day is sponsored by Allied Compliance Services providing the best service in DOT, business and personal drug and alcohol testing since 1995.
On the 52nd anniversary of our landing on the moon, Jeff Bezos gets to space over West Texas with his brother, 82-year-old and aviation pioneer Wally Funk, a Texan, and an 18-year-old from the Netherlands in his New Shepard reusable rocket.
TX6 special election for Congress turns a bit nasty with now disgraced Congressman Barton endorsing in the race and Club for Growth saying their attack mailer is accurate. Rep. Beth Van Duyne in TX24 gets another Dem lining up to challenger her: State Rep. Michelle Beckley (one of the AWOL Dems who announced from DC!)
Laredo sues Biden Administration over release of illegal aliens spreading WuFlu.
Abilene bribes city employs to get WuFlu vaccine. Wichita County gives yet another paid vacation day to county employees now equaling two weeks! And, Wichita Falls enters agreement to build taxpayer subsidized convention hotel and an official lies about the liability of local taxpayers.
WuFlu masking demands continue for children despite the "science" that says such is not helpful and is actually somewhat harmful.
And other news of Texas.
Listen on the radio, or station stream, at 5pm. Click for our affiliates.