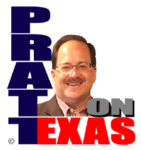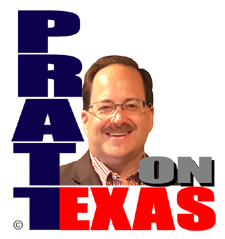 The news of Texas covered today includes:
Our Lone Star story of the day:  Sales tax collection rule change in Texas could shock the budgets of towns and cities with e-commerce businesses. Round Rock sues saying the tax rule change will cost it $30 million in annual revenue from Dell. The change seems intended to somewhat help rural Texas but it is unclear to me if it will pass muster.
Our Lone Star story of the day is sponsored by Allied Compliance Services providing the best service in DOT, business and personal drug and alcohol testing since 1995.
An update on the non-functioning Texas House as its Democrat members have flown to D.C. for their Festival of Hyperbole. Speaker makes a rather minor move against one of the Dems. And I explain why this Internet meme about simply declaring their seats "vacant" isn't what it appears.
Business news stack includes Chip and Joanna Gaines new network, Houston Astros get out of fan lawsuit, and more.
SpaceX and Blue Origin news and how the Left and bureaucrats are trying to kill off innovation in the space industry.
And other news of Texas.
Listen on the radio, or station stream, at 5pm. Click for our affiliates.