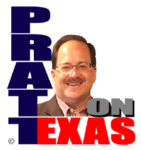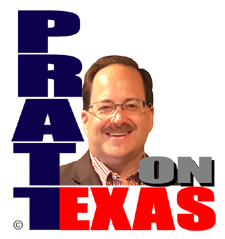 The news of Texas covered today includes:
Our Lone Star story of the day:  The festival of hyperbole of the Democrats who left Texas for D.C. to avoid voting Texas' election integrity bill nets not just one, but two, Pratt "I told you so" moments (Rush-style.) Even the liberal Dallas Morning News says "hyperbole" is getting in the way of facts. And, I was right about plenty of funding for the out-of-state party from the Left and celebrities.
Our Lone Star story of the day is sponsored by Allied Compliance Services providing the best service in DOT, business and personal drug and alcohol testing since 1995.
Much border news including the disgusting treatment by the Biden Administration of Afghan interpreters versus illegal aliens on the Mexican border.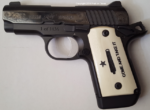 An important 2nd Amendment ruling by a panel from the Fourth Circuit Court of Appeals on the 18- to 20-year old ban on purchasing handguns.
Bob Zimmerman of BehindtheBlack.com joined us for a quick update on the Bezos and Branson duel to suborbital space and how the media has gotten most of it wrong, as usual. Read Zimmerman's commentary "The bell of freedom rings in space" here.
And other news of Texas.
Listen on the radio, or station stream, at 5pm. Click for our affiliates.