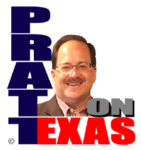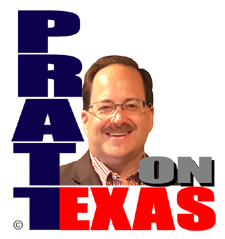 The news of Texas covered today includes:
Our Lone Star story of the day:  Today begins the first special session of the 87th Texas Legislature and a revised revenue estimate from the Comptroller gives them billions more to spend. Border security related bills, mostly ignored by Abbott and legislative leadership in the regular session, have been filed. Rep. Tinderholt introduced a resolution that would punish members for being absent to bust a quorum with such things as taking away seniority status.
Our Lone Star story of the day is sponsored by Allied Compliance Services providing the best service in DOT, business and personal drug and alcohol testing since 1995.
In a public radio interview Abilene's city manager demonstrates what I've long claimed: City government folks find doing the basics well boring and had rather spend money on fun "quality of life" projects. Funny how having a more reliable water supply doesn't appear to qualify of "quality of life" for a city manager.
Local sales tax numbers are out.
IRS reverses course and grants Christians Engaged 501(c)(3) status.
A bit of border news.
And other news of Texas.
Listen on the radio, or station stream, at 5pm. Click for our affiliates.