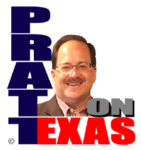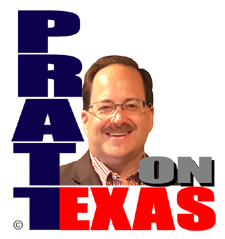 The news of Texas covered today includes:
Our Lone Star story of the day:  In his special legislative session call, Governor Abbott has done a 180-degree turnaround from what he said he'd do back in May. Hopefully his long list of items will not result in a similar ineffectual special session as it did in 2017 when he used the same strategy. I'll review the guv's call for the First Special Session of the 87th Texas Legislature which begins tomorrow. Too bad, with such a comprehensive list, Abbott abandoned us on pushing the ban on taxpayer-funded lobbying.
Our Lone Star story of the day is sponsored by Allied Compliance Services providing the best service in DOT, business and personal drug and alcohol testing since 1995.
We've an Anti-Wimp update out of Houston: Beware harassing True-Texan bicycle riders!
Comptroller Glenn Hegar announces for re-election; a few GOP county chairman waste time trying to get attention over RPT's outgoing chairman Allen West; Rep. Tan Parker to run for SD12 being vacated next cycle by a retiring Senator Jane Nelson, and; more from the campaign and political stack.
A bit of border news.
And other news of Texas.
Listen on the radio, or station stream, at 5pm. Click for our affiliates.