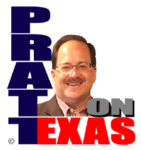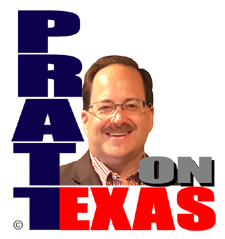 The news of Texas covered today includes:
Our Lone Star story of the day: In announcing his latest, most muscular, border security response, was Governor Abbott a bit misleading about his disaster declaration? In now quietly removing some of the most important counties from his declaration, has Governor Abbott significantly neutered his build-a-wall-and-arrest-'em policy?
Our Lone Star story of the day is sponsored by Allied Compliance Services providing the best service in DOT, business and personal drug and alcohol testing since 1995.
Report: Texas retail sales falter and growth in the service sector slows. Respondents say paying people not to work is still a major barrier to economic recovery.
Doctors and healthcare workers protested the immoral actions of Houston Methodist Hospital's decision to fire people who do not get the WuFlu vaccination, including people who don't need the vaccine. Houston socialists showed up as a counter protest claiming the objectors were "fascists" not recognizing their own position of comply or be punished!
And other news of Texas.
Listen on the radio, or station stream, at 5pm. Click for our affiliates.