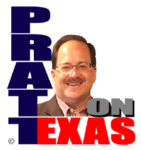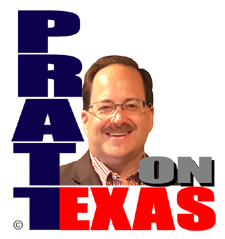 The news of Texas covered today includes:
Our Lone Star story of the day: Texas Democrat legislators and the AFL-CIO union file suit at the Texas Supreme Court over Governor Abbott's veto of all Legislative Branch funding. There is no telling what the court will do and when but the Democrats have a serious case.
Our Lone Star story of the day is sponsored by Allied Compliance Services providing the best service in DOT, business and personal drug and alcohol testing since 1995.
Biden's border mess has V.P. Harris in El Paso today, far from the worst hit areas of illegal border crossing, and she was greeted with protesters. The situation on the border is a humanitarian and national crisis but Harris and Biden will not call it that.
Oil and gas rig count stays flat despite rising oil and natural gas prices. Biden has political trouble with rising gasoline prices.
A space industry update on the the two biggest players in Texas, SpaceX and Blue Origin, with Robert Zimmerman of BehindtheBlack.com.
And other news of Texas.
Listen on the radio, or station stream, at 5pm. Click for our affiliates.