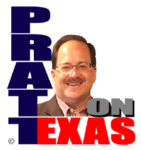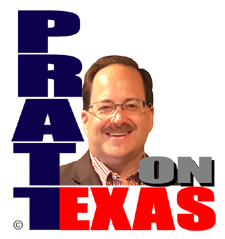 The news of Texas covered today includes:
Our Lone Star story of the day: How to sneak Marxist Critical Race Theory into Texas pubic schools – and it is there, already, all around us. Lubbock ISD and many others hide these programs under Social Emotional Learning (SEL) efforts. Parents nationwide are rising up against such as they learn how despicable and harmful to our children and country such programs are.
Our Lone Star story of the day is sponsored by Allied Compliance Services providing the best service in DOT, business and personal drug and alcohol testing since 1995.
Quinnapiac poll shows Texans not so jazzed about an Abbott 3rd term, majority don't want Beto Pancho O'Rourke as governor, and are uninterested in actor Matthew McConaughey running. The interesting thing in the poll is the information on the border crisis and how that may relate to Abbott's recent Trump-style action on such.
Judge and attorneys fight Abbott's WuFlu law suspension stopping release of those jailed on personal recognizance bonds.
Wendy Davis and other sue Trump supporters alleging conspiracy over harassment of the Biden campaign bus in I-35 in October. Davis claims the counter protesters broke the Ku Klux Klan Act of 1871 – no kidding.
Biden's border mess news.
And other news of Texas.
Listen on the radio, or station stream, at 5pm. Click for our affiliates.