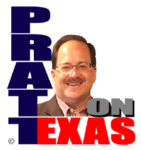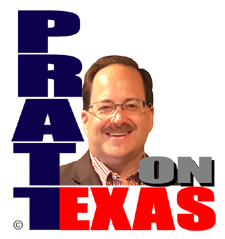 The news of Texas covered today includes:
Our Lone Star story of the day: Governor Abbott said to be leading the national revolt against the Biden Administration in a Politico piece. But is it really a campaign for the Republican nomination for President in 2024 or, fixing his problems with his Texas base for re-election as governor? I think it's a combination of both. (And how smarmy is Dave Carney?)
Our Lone Star story of the day is sponsored by Allied Compliance Services providing the best service in DOT, business and personal drug and alcohol testing since 1995.
Senator Cornyn suggests job and business killing massive tax increase showing how far he has drifted from his pro-business, smaller government Republicanism.
The great lie about JFK, the Bishops, and the American Roman Catholic Church by Christopher Bedford. And friends, this isn't really about just the Roman Catholic Church, it is about all branches of the Christian Church and how we have surrendered the Church's moral authority to please the secularist psuedo-elite.
News on the border about keeping bridges shut to the law abiding and Texas Democrats' non seriousness about border security.
And much other news of Texas.
Listen on the radio, or station stream, at 5pm. Click for our affiliates.