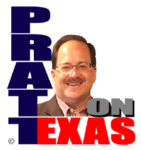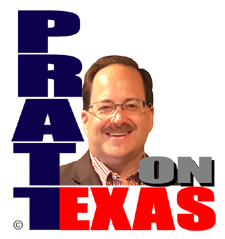 The news of Texas covered today includes:
Our Lone Star story of the day: Lt. Governor Dan Patrick announces his intention to run for re-election while a freshman House member says Patrick needs to go. Why? The freshman made the mistake of believing his House leadership's public statements meant for the dummies in the press and elsewhere.
Our Lone Star story of the day is sponsored by Allied Compliance Services providing the best service in DOT, business and personal drug and alcohol testing since 1995.
Lawmakers brag about creating expensive new "Texas CDC" housed in the UT medical school system. There's not much to brag about in creating a force of people who will be used to take your liberty and close your business. The real story is that this is former state Rep. Zerwas' payoff to the UT system for that plush job he was handed.
Why is Betsy Price leaving after a decade as Fort Worth mayor and now running for Tarrant County judge? That and other political news including Ellen Troxclair running for Texas Senate in SD24 – or will it still be SD24 after the redraw?
Much more news on Biden's border disaster and it is beginning to leak into the Leftist legacy press, day by day. This story is among the best at showing just how new, worse than during Obama, the border crisis is: On A Remote Stretch Of Texas Borderland, The Whole World Is Crossing The Rio Grande.
And other news of Texas.
Listen on the radio, or station stream, at 5pm. Click for our affiliates.