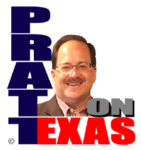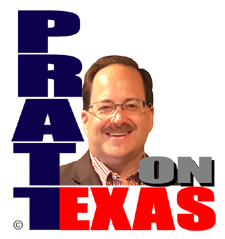 The news of Texas covered today includes:
Our Lone Star story of the day: If you are facing serious illness do you want a physician who spent all time possible training to heal you or, do you want a doctor with less medical training to make room for Leftist dogma indoctrination? It's the latter in UT's Dell School of Medicine with "health equity" training, which has nothing to do with medicine, being made a core competency item of curriculum for medical students. See the story here.
Our Lone Star story of the day is sponsored by Allied Compliance Services providing the best service in DOT, business and personal drug and alcohol testing since 1995.
News in the campaign and political stack including from across the Lone Star State.
Stench of local government stories out of Abilene and Amarillo.
Biden's border disaster gets even worse. At V.P. Harris' visit,  Guatemala's president specifically blames the Biden Administration for the immigration problems as opposed to "climate change" as empty-headed Harris did. Haitians pouring into Del Rio illegally; criminal aliens pouring into Texas and the U.S., and; Texas' governor steps up the pressure saying the state will start arresting illegal aliens. There are many problems with such but in it you see the value of primary challenges.
And other news of Texas.
Listen on the radio, or station stream, at 5pm. Click for our affiliates.