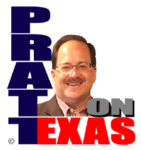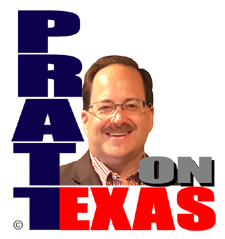 The news of Texas covered today includes:
Our Lone Star story of the day: Despite many media stories heralding Texas Democrats for derailing, temporarily, Texas voting integrity laws, the Dems lost the current war in the 2020 General Election. This piece in the Statesman has it more correct than any of the other stories out there: With voting bill, Texas Democrats are fighting a battle in war they lost on Election Day.
Our Lone Star story of the day is sponsored by Allied Compliance Services providing the best service in DOT, business and personal drug and alcohol testing since 1995.
Much more in the campaign/political stack including Sen. Dawn Buckingham looking at a run for Land Commissioner and former state Rep. Matt Rinaldi wanting to be named Texas Republican chairman.

The Left celebrates low jail population numbers and wants it to continue despite a corresponding explosion in crime – an Associated Propagandists feature story.
Biden's border mess getting so bad that policy changes are turning us into a border free country and criminal aliens are being released into our communities instead of being deported. A phalanx of stories documenting how terribly dangerous it has all become.
And other news of Texas.
Listen on the radio, or station stream, at 5pm. Click for our affiliates.