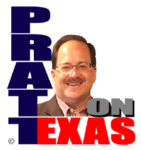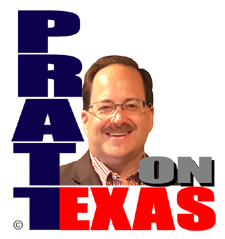 The news of Texas covered today includes:
Our Lone Star story of the day: Firebrand, activist, combative or whatever you call him, Allen West has fought hard for actual Republicans as chairman of the Republican Party of Texas. West is resigning and all are speculating on him running for office in the 2022 primary.
Our Lone Star story of the day is sponsored by Allied Compliance Services providing the best service in DOT, business and personal drug and alcohol testing since 1995.
President Trump is coming to Texas for a big fundraiser and to closeout CPAC, which will be held in Dallas, and "Trump Derangement Syndrome" continues with rather sloppy thinking from some academics quoted in an Associated Propagandist story out today.
Oil and gas rig count.
A report is out on reforming the Public Utility Commission in Texas and a feature piece at FuelFix expresses the problems with getting wind and solar power onto not just the ERCOT grid but any power grid.
And other news of Texas.
Listen on the radio, or station stream, at 5pm. Click for our affiliates.