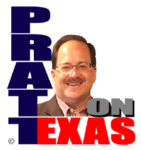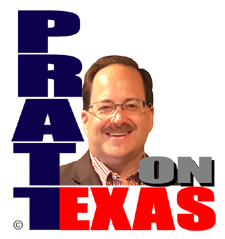 The news of Texas covered today includes:
Our Lone Star story of the day: Lack of leadership in the Texas House pointed out on Fox News by Lt. Gov. Dan Patrick. But, it's the working days over the past decade in the House that shows the problem: they work less and less. And, how do you win with a Speaker of the House who chooses to let Democrats win?
Also, please understand Abbott's big veto threat over lawmaker pay (their staffs too) doesn't affect this fiscal year, it would be for next FY.
Our Lone Star story of the day is sponsored by Allied Compliance Services providing the best service in DOT, business and personal drug and alcohol testing since 1995.
Texas service sector and retail sector outlook from the Dallas Fed as well as a record setting sales tax haul for the Lone Star State.
Great pro-life news out of Lubbock on two fronts.
Whistleblowers? Political appointees who accused Attorney General Paxton of committing felonies in the press said something much different when under oath.
And other news of Texas.
Listen on the radio, or station stream, at 5pm. Click for our affiliates.