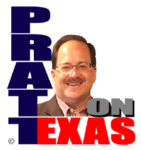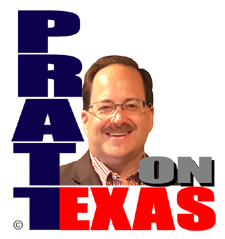 The news of Texas covered today includes:
Our Lone Star story of the day: Texas Senate deadline has passed with work up to 3 a.m. this morning. Did Lt. Governor Patrick hold bills like the renewal of the Chapter 313 tax abatement program as hostages to help motivate Abbott to call a June special session? Full review of legislative news.
Our Lone Star story of the day is sponsored by Allied Compliance Services providing the best service in DOT, business and personal drug and alcohol testing since 1995.
Another big example of George P. Bush's incompetence and untruthfulness in running the General Land Office.
Special "persecutors" of Attorney General Ken Paxton lose their effort to make him face trial in Harris County but don't worry, they want an en banc hearing from the appeals court to further delay Paxton getting his day in court.
Plus other news of Texas.
Listen on the radio, or station stream, at 5pm. Click for our affiliates.