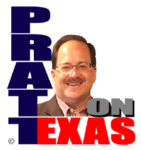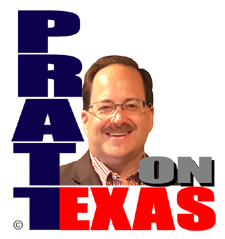 The news of Texas covered today includes:
Our Lone Star story of the day: Legislators finally at heavy lifting time and I cover much including:
The Texas Senate passes a very good disaster declaration reform bill far superior to the languishing approach to the same in the House.
Also out of the Senate, NFIB-backed SB14 passes the Senate 19-12 to prevent local governments from micro-managing business hiring, scheduling and more.
Constitutional Carry heading to the House floor on Thursday but utter disproved stupidity shown in some testimony on the issue in committee.
And review of other important bills being handled in Austin.
Texas GOP Congressman Kevin Brady announces this will be his last term in D.C. Too bad so many of these talented leaders choose to leave when they can no longer be big-man-on-campus as committee chairmen.
Governor Abbott appoints of slew of regents for A&M, UT, and TTU systems.
Plus more news of Texas.