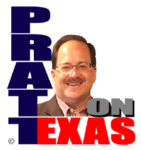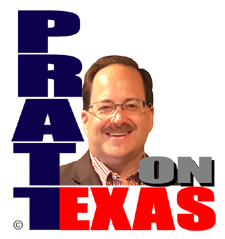 The news of Texas covered today includes:
Our Lone Star story of the day: "Read the damn bill," Lt. Gov. Patrick says assailing corporate leaders and others who falsely claim election integrity bills are racist voter suppression.
Texas Senate passes SB1, the lead Texas budget bill, and we ask economist Vance Ginn of the Texas Public Policy Foundation if it appears to be a good budget.
Rep. Ken King goes along, happily, to using your tax dollars to help fund liberal/left mega festival South by Southwest. Happy to do it as long as he gets money for the bull riders' event.
Local sales tax numbers are out from the Comptroller's office.
Plus more news of Texas.