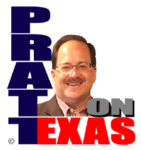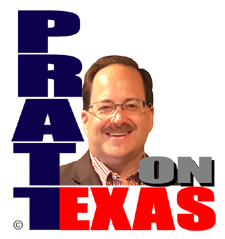 The news of Texas covered today includes:
Merrill Matthews, Ph.D., is a resident scholar with the Institute for Policy Innovation, and a regular contributor to Pratt on Texas. We explore whether the so-called "stimulus" bill from DC will stimulate unemployment and a poorer nation. Many other subjects such as Warren's "wealth tax" are covered as well.
The Battle of Refugio in the Texas Revolution began today, 12 March – we remember.
News out of the legislature in Austin and more.