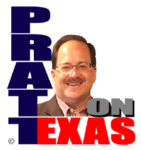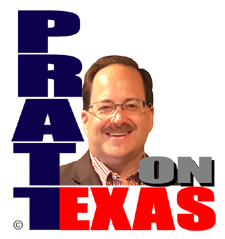 The news of Texas covered today includes:
Which firm is the next bankruptcy in the Big Freeze? Finger pointing continues and the Lt. Gov. calls for resignations of PUC chairman and ERCOT CEO. PUC Chair steps down after Lt. Gov. Patrick calls for her resignation.
"Steve Adler Public Restroom Highway," bill to rename Austin bridge after its pro-bum camp mayor and more from the Texas Legislature.
Ousting San Antonio's police chief not so interesting to the AP.
Three stories showing how lost is public education in our country.
Texas wins Site Selection's Governor's Cup 9th year in a row!
And other news of Texas.