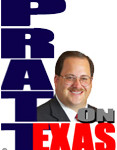 In the Joint Session of Congress convened to ratify the states' electoral votes it only took until Arizona, the third state in the roll call, for those who take seriously the integrity of its elections, to object to cheating and send both the House and Senate into a two hour session to debate the objections.
As a Texan I was especially proud to see our senator, Ted Cruz, at the lectern working as the leader of true patriots in our Senate. Also as a Texan, it was an insult that Quitter Cornyn was nowhere to be seen.
Of all the Republicans in these United States, Ted Cruz has the most justification for holding a grudge against Donald Trump and acting upon it. Cruz was Trump's most effective opponent in the 2016 primaries and Trump unfairly and viciously attacked Cruz as well as members of his family. Trump's behavior was beyond the bounds of even the hardest hitting political race standards and remains ugly to this day. And yet, Ted Cruz loves his country so much that over these past four years he has put aside such painful and costly attacks to support President Trump and his policies when in the interest of a stronger, better America.
At present Ted Cruz is taking an active stand against election fraud and for election transparency that protects our republic and all Americans from the least to the greatest. Meanwhile Texas' other senator, John Cornyn, just re-elected on the same ticket with Donald Trump, is sitting out the fight and enabling a future of election fraud through his inaction.
Who of the two, Cornyn and Cruz, loves Texas and his country enough to set aside personal feelings and animus to fight for what is right, what is better for all?
Cornyn has quit on his support of the Rule of Law, he has quit on love of country, and he has quit fighting for what is right and for us. Republican voters should demand of Cornyn that he fully finish the job by quitting the U.S. Senate.
Texas deserves two senators with the love of country shown by Ted Cruz.
A quick addendum: So many are shallow enough to believe this stand is over whether Trump or Biden won. It is not. I accept a Biden win easily as long as we have clear and trustworthy evidence that electoral fraud did not flip the vote of the Electoral College. Such is not possible without thorough, authentic investigation. My position on Cornyn stands no matter the ultimate results of the election.