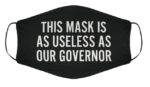 Robert Zimmerman of Behind the Black joined me to discuss his essay The muzzle of oppression on Pratt on Texas, Thursday, 3 December 2020.
There was more to the interview that I did not include about Zimmerman's seminal work The Chronological Encyclopedia of Discoveries in Space.
I've compressed and edited the audio as the raw file given me by my network has some serious problems with host/guest levels.