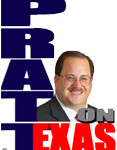 Manfred Wendt, Executive Director of the Young Conservatives of Texas, said via press release: "Last Tuesday's election results proved that conservatives win when they lead and unapologetically stand up for their conservative values. Not a single incumbent conservative lost elected office. We look forward to electing more conservatives in 2022."
"Despite the mainstream media's doom and gloom fantasies for a Blue Texas, patriotic Texans answered the call and supported conservative candidates throughout the state. Conservatives up and down the ballot were victorious on Tuesday night despite millions of dollars flooding in from out-of-state liberals including millions of dollars from Michael Bloomberg," the press release said.
Meanwhile over at the Obama-machine's Texas Signal, was this in a story about losing Democrats reflecting on Lone Star losses:
The [Democrat] operative also faults entities like the Lone Star Project that were promising massive wins for Texas. And then there's the Democratic Party itself. "All these institutional organizations [screwed] up." The operative actually used a stronger word about the DCCC. Polling was also a major gripe for the progressive. "I don't ever want to look at a poll again."
"I thought Republican turnout would be lower," said the operative. They also lamented that record turnout actually turned the state redder than 2018. On a national level, they conceded a donor would have been better off investing in Arizona and Georgia.
What it came down to was you.
You turned out to vote in numbers that shocked Democrats who were counting their victories early based on often wrong polls.
The larger point is this: Unabashed conservatives in Texas fared very well and unabashed liberals did not. Texas remains a 4- to 6-point Republican state.