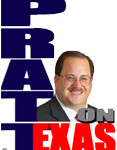 This headline appeared Monday in the Austin American-Statesman: "'Cheers!': Abbott tweet hints that Texas bars could reopen soon." Texans should be disgusted at how, in the style of a monarchy, such decisions are at the personal whim of Greg Abbott with no due process available to those who have effectively had their businesses seized by government edict.
There are pro-constitution, pro-liberty lawsuits in Texas but none has made it along in the swift manner that we have a right to expect – especially in an environment when our liberty is being curtailed. However in Pennsylvania a lawsuit brought in federal court resulted in a ruling that the Keystone State governor's "pandemic policies have been overreaching, arbitrary and violated citizens' constitutional rights."
Last week, the Michigan Supreme Court ruled that the lock down orders by that state's governor were illegal. That court determined the governor did not have the authority under Michigan law to issue any additional emergency declarations pertaining to the pandemic after April 30.
And back to Texas, Greg Abbott continues his rule by decree with arbitrary and capricious decisions about what businesses can be open as well as how owners choose to run their enterprises. Add to that Abbott's mask mandate, made utterly stupid by how unable and unwilling people are to comply with such and wear masks in a manner that provides even a tiny bit of effectiveness, and one wonders how it could be worse in the Lone Star State.
Don't worry, Democrats are here to remind you how they'd run Texas as a prison state: "Texas Democratic Party spokesman Abhi Rahman criticized the possibility of Abbott further loosening restrictions," according to the Statesman.