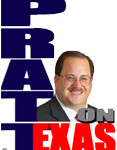 Writing on Monday morning, what I know about the dreadful charges leveled at Texas Attorney General Ken Paxton prompts far more questions than conclusions of opinion.
Several members of the Attorney General's staff sought to meet with him about concerns they had about the office's appointment of an outside lawyer doing work they claim is to benefit a Paxton campaign donor. When Paxton wasn't available for the meeting, they resigned their positions with bells and whistles.
The statement of allegation these folk made about Paxton was broad and unspecific. For example, it says he "is violating federal and/or state law."
So which is it?
Those making the allegations are the state's top lawyers so why are they not sure if the A.G. is violating state law, federal law or both?
Then the writers included a broad laundry list of accusatory words including "improper influence, abuse of office, bribery and other potential criminal offenses."
I have no idea if Ken Paxton has done something wrong or not but I cannot help but see direct parallels in style to the DC-deep-state high-ups and the broad charges they repeatedly leveled at Trump.
Why, as an example of a question all this raises, is there such lack of clarity as to what exactly Paxton has done and what law such action violates? Another question is: Is there evidence the outside lawyer was acting under Paxton's direction in all? Could he have expanded his own role and made statements of his own volition for which the A.G. is not responsible. We don't know and we don't know many other things of importance.
At present, it all looks bad but from more than one direction. A lot more information is needed to form a fair opinion.