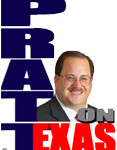 According to Claire Kowalick, writing for the Wichita Falls Times Record News, while many at a city council hearing in Wichita Falls claimed that a small monument honoring those who died in the Civil War "glorifies a racist and treasonous cause," one resident had a very different view.
Cathy Dodson said as a Black woman who has lived in Wichita Falls for 41 years, she does not care about the monument one way or another. She noted falling onto hard times in the 1980s and having to go on food stamps to feed her son and herself.
"One of my proudest moments was when I walked into that welfare office and said I don't need food stamps anymore," Dodson said.
Hard work and perseverance made her wealthy, she said, despite that "rock" sitting by the Memorial Auditorium.
"It's just a rock, it's not good, not bad. It does not have the ability to be racist. It does not control anything," Dodson said.
She called the ordeal over the monument a distraction and said if people really wanted to help, they could start with the Black men sitting on the curb at Faith Mission.
"If BLM (Black Lives Matter) wanted to help Black people in the area, they could help with their needs, like paying the rent, putting food on the table. That would be more beneficial," she said.
If anyone put the whole issue better in simple terms than Cathy Dodson of Wichita Falls I don't know who did.