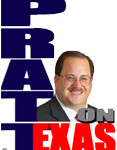 Many have been asking me to release my runoff recommendations on three state district court races, the 104th in Taylor County and the 99th and the 140th both in Lubbock County.
It is a good sign for us that in these races it has been difficult to differentiate between the candidates and to come to easy conclusions as to which is the more talented and conservative. To have such a large number of talented lawyers willing to enter public service as judge, a position which pays much less many can make in private practice, is a blessing to our communities.
But like you, I will enter the voting booth with a need to choose. And it has been difficult to come to a decision even with insiders and other known leaders telling me things from a behind the scenes perspective.
In the 104th District Court serving Taylor County, I am impressed with both candidates but if I had to cast a vote in that race, I would vote for Jeff Propst. His opponent Kevin Willhelm strikes me as equally qualified; it is only a hair-width advantage to Propst based solely on personal chemistry and perhaps being smoother in interviews.
In the 99th District Court serving Lubbock County, I will cast my vote for Phillip Hays. The narrow separator is that Hays has much deeper and broader experience with the law than does Kara Darnell. I think both would make a fine district judge but litigants would benefit from a judge who has serious background with contract, civil and other legal issues.
In the 140th District Court, also serving Lubbock County, I will vote for Douglas Freitag for a similar reason as given for the 99th. If I were voting for someone to share drink and cigar with over a few hours, it would be Tom Brummett as I simply like him better. However I believe it to be an advantage to litigants to have a judge who has earned his living for a while in the private sector and has much experience with business, contract, and matters other than criminal law. Both would be fine judges but Freitag simply has broader legal experience.