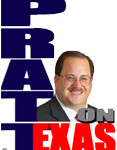 A Wuflu context update: As of Thursday morning, 18 June 2020, Texas had recorded 2,062 deaths attributed to COVID-19. That is over all but about two weeks of half of the year.
2,062 deaths are sad but did you know that across the United States the CDC says that we average 7,708 deaths PER DAY (2017 numbers.) The highest fatality rates are November through March where in 2017 we experienced 8,478 deaths PER DAY in January alone.
So again, 2,062 deaths over almost half a year in Texas is sad for those suffering losses but it is a tiny number compared to the number who die, even without Wuflu, each day across the country. The 2015 numbers for Texas, the last year the Department of State Health Services had full statistics posted and when our population was two million less, showed 518 deaths per day in Texas.
According to official records of the Texas 2018/19 flu season deaths due to standard influenza strains, recorded as P&I deaths, were 9,249 by end of July last year and 10,095 for the annual season.  Even if Wuhan virus deaths were to more than double, rise by 150% in Texas to 5,155 over a year, that is still about half of those who died of the flu in Texas in 2018/19.
No one wants to become ill and there are always people with compromised health for whom contracting any disease, even a cold, is particularly frightening.
Coronavirus, by the numbers and by the risk factors for serious complications, simply does not justify any of the extraordinary measures that have been, and are still being, pushed upon us.