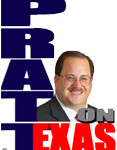 Two of many related headlines this week: "Boston mayor reportedly open to taking down 140-year-old statue of Abraham Lincoln," and "Denver protesters add ICE abolishment to George Floyd demands."
The original statue construction, by the way, of Lincoln was funded by freed slaves in 1876 as the Emancipation Memorial in Washington and a copy was donated to Boston but that doesn't matter to the activists calling for its removal. They object to Lincoln standing while a freed black slave is kneeling.
John Daniel Davidson, writing at The Federalist, gets it right with this:
"Their target is not the Confederacy. It is the United States. They mean to destroy symbols of American history writ large, because to them all of American history is racist and genocidal… That is why you see mobs defacing statues of abolitionists like Matthias Baldwin and Union war heroes like Adm. David Farragut and Gen. George Thomas. That is why the Tomb of the Unknown Soldier of the American Revolution in Philadelphia was vandalized this past weekend with the words "committed genocide." That is why statues of Christopher Columbus were torn down or beheaded in three cities last week. That is why officials in Dallas recently removed a Texas Ranger statue from Love Field Airport. That is why a mob of college students toppled two statues of American pioneers on the University of Oregon campus."
Right, and only the naïve and exceptionally ignorant think the loudest of the current demonstrations is simply about better policing.