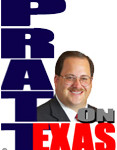 Texas Attorney General Ken Paxton is limited in jurisdiction by statute and that is one reason he specifically provided in an interview on Pratt on Texas for not interfering with local disaster orders – the statute specifically limited his authority in the matter.
As to police-custody deaths, Paxton has said he will seek authority for the Office of Attorney General to investigate those situations from the legislature.
In a commentary published in the Austin American-Statesman, Paxton wrote:
"… I am asking the Texas Legislature to empower the Texas Attorney General's Office to investigate and, where appropriate, prosecute law enforcement officer actions that end in death. Placing this limited, but vital, function in the hands of a statewide elected official will provide the accountability and transparency the public demands. This will benefit prosecutors, who depend upon law enforcement, as well as the communities they serve by providing a new foundation for public confidence that those who abuse their power will face justice."
Paxton's reasoning is sound, as he pointed out: "Local prosecutors must work every day with local law enforcement to bring criminals to justice. Given that fact, it's not reasonable to expect local prosecutors to easily turn to investigate and even prosecute those with whom they work on a regular basis."
We will see what legislators do next year. I do agree that local DA's are not always the best place to handle these matters for the reason Paxton gave. But with certain people, I'm not sure this, or anything, will satisfy their distorted view of justice.