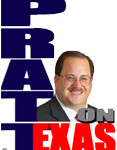 It appears local government officials are beginning to coalesce around a narrative designed to shift blame to the Governor and state government in the minds of taxpayers when they, the locals, raise your property taxes.
The idea being put forth is that due to the Wuhan virus health and disaster declarations, Governor Abbott should somehow, by decree, freeze locally assessed property values across the state to somehow save you from local tax increases.
We saw hints of this very misleading strategy in a Dallas Morning News Watchdog story and a few other stories around the state in the past couple of weeks. The new idea is made clear in a Houston Chronicle story headlined: "Galveston County judge urges Abbott to freeze property values due to coronavirus."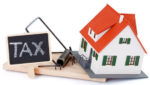 Galveston County Judge Mark Henry wrote Gov. Abbott requesting a property assessment freeze "so local families don't get hit with an additional economic burden" during the global pandemic."
It is a clever way to mislead the public because so many, including much of the media, are ignorant of how the property tax system works having fallen for the lying propaganda for years that increases in average appraised values are why their taxes went up. The truth is quite different.
When assessed property values rise, officials begin the process of setting the next year's tax rate with the Effective Rate which is newly calculated to bring in only the same amount as was brought in the year before from the same properties.
Taxes rise, not from across the board appraised value increases, but only from when elected officials adopt a tax rate that increases, over the previous year, the amount of money they bring in to spend. To prevent higher appraised values from raising taxes, all the elected have to do is lower the next year's tax rate to compensate.
See also: