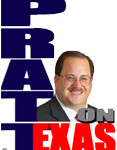 "As communities work together to prevent the spread of COVID-19 and to ensure that those suffering receive the potentially life-saving treatment they need, my office is working diligently to stop deceptive claims and false cures," said Attorney General Paxton. "I will not allow anyone or any business to take advantage of Texans during this national health crisis."
"The current disaster declaration is effective across the entire state, and under Texas consumer protection statutes, it is illegal for a person to take advantage of a disaster declaration by engaging in deceptive trade practices," the AG's press release stated.
That is all fine and good Mr. Paxton but what are you doing to stop government officials from denying the basic rights of the people of Texas through deceptive local shelter-in-place orders which are presented to make people believe they no longer are free to travel?
What about those municipal police checkpoints in the Rio Grande Valley designed to intimidate people from travel?
What about orders that limit only two people, even of the same household, from being in a vehicle together?
What about forcing all hotels/motels and short-term rentals to close and forcing guests to vacate?
What about the Dallas County judge claiming people were not free to travel outside the county to work even though no area-quarantine has been implemented?
Mr. Attorney General, it is time you spend serious time worrying about deceptive actions by local government officials, not justified by need and of questionable legal foundation, which are grossly infringing on natural and enumerated rights.
The deception is brainwashing even more people into believing that their basic rights are something "allowed" them by government as opposed to natural rights belonging to them irrespective of government.
Update: AG Paxton Warns County Judges and Local Officials on Unlawful COVID- 19 Orders – more than a month after the most egregious orders were handed down. Welcome but as with Gov. Abbott, too little too late.