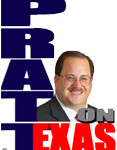 A group of former California residents have launched a Conservative Super PAC in Texas with an ad titled "Don't Vote for What we Fled."
"This PAC will not fund candidates. Instead we are 100% focused on direct voter outreach delivering a message of not voting for the same policies that destroyed where we came from. California was the state of Reagan, now it's the state of socialism. Democrat policies harm families and businesses. We have witnessed first-hand massive homelessness, high crime and taxes, poor quality schools, needles and poop in the streets, and so much more. Texas is an amazing state and research shows that the majority moving here are like us, Republicans. Yet a large segment of the Texas population votes Democrat without truly living the Democrat nightmare. They have been protected, if you will, living in a Conservative state. They truly don't know how lucky they are and we hope they listen to us," said founder Paul Chabot.
About the Keep Texas Red super PAC, our friend state Representative Matt Schaefer of Tyler said: "Texas works because of main street business freedoms, an accountable government that spends wisely, individual responsibility, and a tax policy that won't steal your retirement. Texas works for a reason, and Keep Texas Red PAC is working to keep it that way. The stories they share are powerful!"
I like this approach. We must continually educate voters on why things are better in Texas for if we do not, they will act out of ignorance and adopt the policies here that have ruined lives elsewhere. Plenty of native-Texans take our successes for granted and do not realize such are due to specific pro-business and pro-freedom policies.