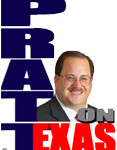 Would you consider 29,200 illegal aliens crossing the U.S.  Mexico border per month a significant problem, a crisis?
Think about it, that's a third of the population of Abilene entering the country illegally in just one month. It is more illegal aliens entering our country than a quarter of the population of Wichita Falls.
In fact, 29, 200 aliens illegally crossing our border, and that is just those caught and does not include the huge number of legal immigrants we admit annually, would be 350,400 per year. That annual total of illegal border crossers caught dwarfs the size of our Texas smaller cities in just one year. In just 10 years it dwarfs the size most of our big cities at 3.5 million – the City of Dallas is only 1.3 million currently.
A Breitbart story this week reported that "Border Patrol agents apprehended approximately 29,200 migrants who illegally crossed the border between ports of entry in January. This is down 11 percent from December 2019…"
It is fine to recognize that apprehension rates falling likely indicates fewer illegal aliens flooding Texas and the USA, but even if such fell by ninety percent it would still be a scandalous number of people entering our country unlawfully.
Anyone who doesn't accept the need for serious, effective physical border security is either a nitwit or favors unlawful immigration.
Update: Border Patrol released more than 375,000 illegal immigrants directly into US last year | More than 850,000 immigrants illegally entered the US in FY2019