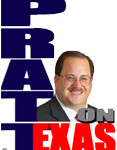 "The podcast, entitled "Verdict with Ted Cruz" features Cruz and Michael Knowles, a conservative political commentator, and is taped at the end of the Senate impeachment trial every day, even if that means 2 a.m. So far, it's had more than 250,000 downloads and has even earned a retweet from Trump promoting it. It's now the number one podcast on iTunes, surpassing "The Joe Rogan Experience" and the New York Times' "The Daily," reported Politico.
Cruz has said that people don't have time to watch 13 hours of hearings each day on C-SPAN, clearly speaking about the Republican base which actually goes to work, and so he wanted to create something a person can easily download and listen to on the way to work.
(As an aside, I wonder if this will be termed hate-speech by Cruz because it inherently excludes brain washed Leftists who identify as non-workers?)
Like all who are focused on shallow personality conflicts as opposed to substantive issues that matter, Politico had to give space to the nasty fight between Cruz and Trump in the 2016 primary. It is hard for the shallow to understand that some, even in D.C., are more interested in saving the country and its constitution than about settling petty scores.
And it is there you see the cultivated image of Mitt Romney, as this great gentleman who operates above all the less-than-statesman discord, fall apart and show himself as a petty man. Ted Cruz is the man demonstrating the he puts the good of the country above all, even if it means vigorously defending a man who nastily denigrated him many times.