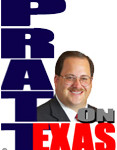 I have given much attention to the tax increase rollback election upcoming in Scurry County and you might think that the unethical and immoral nastiness coming out of the courthouse in Snyder, to scare voters into accepting a huge property tax increase, tops any political story out of Scurry County but, sadly, you'd be wrong.
A man who pretends to be a woman, named Addison Perry-Franks, is running for the Democrat nomination for Texas House District 83.
According to a statement from a Political Action Committee which says it is "working to increase the number of open humanists and atheists in public office at all levels of government," Perry-Franks has gained their support for these, and other, positions:
Medicaid for all;
More gun control,
Legalizing "recreational marijuana;
Combating "climate change" (maybe by sitting around smoking marijuana?;)
Repealing "right-to-work" laws which would require you to join a union to have a job, and;
Adding gender identity to anti-discrimination laws.
And if that Leftist manifesto wasn't enough, the endorsement noted:
"Perry-Franks is Wiccan and a strong ally of the atheist and humanist community."
I bet.