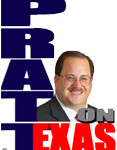 Why are many citizens of Scurry County not offended by being misled, lied to, by their county officials?
The worst of it began back in budget season when County Judge Dan Hicks wrote a letter telling citizens they would not have to pay for the huge property tax increase passed by county commissioners. He flatly lied in saying only oil-patch mineral interest owners would pay.
Now in the effort to beat back a tax increase rollback election Judge Hicks and others are passing more untruths – and in writing. Hick's has penned yet another letter to citizens containing whoppers such as this: ""Scurry County has cut their [sic] budget every year and spent from reserves for the last six years to keep the tax rate low."
Sorry Judge Hicks but budget numbers are public and Scurry County has not "cut" the budget every year. In fact the 2020 budget is the third annual budget in a row that you and commissioners increased. Budgeted general fund spending grew from $11.2 million in 2017 to $14.5 million in the 2020 budget, increasing each year through the current.
Estimated total Scurry County expenditures from "funds utilizing ad valorem taxes" ( i.e. property taxes) grew from $16.8 million in 2017 to $21.2 million in 2020, jumping about a million dollars each year in between.
Scurry County voters have a chance to tell Hicks and county commissioners to stop the lies, as well as stop the constant spending growth, by voting for the rollback petition on Tuesday, 28 January with early voting running from 13 through 24 January.