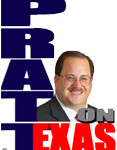 The 2019 Congressional Pig Book from Citizens Against Government Waste is out. The Pig Book is an annual compilation of the pork-barrel projects in the federal budget. These are line-items in appropriations bills that designate tax dollars for a specific purpose in circumvention of established budgetary procedures and to qualify as pork, a project must meet one of seven criteria that were developed back in 1991 by Citizens Against Government Waste and the Congressional Porkbusters Coalition.
"For the second year in a row, members of Congress have set records for the cost and number of earmarks during the supposed earmark moratorium," CAGW reports.
This year's Congressional Pig Book exposes an increase of 21.6 percent in fiscal year 2018 with the cost of earmarks in FY 2019 being $15.3 billion.
"While the increase in the cost and number of earmarks from FY 2018 is significant, it pales in comparison to the growth since FY 2017… The primary cause of this upsurge in earmarks was the February 8, 2018 passage of the Bipartisan Budget Act, which obliterated the spending restraints imposed by the 2011 Budget Control Act and paved the way for a 13.4 percent increase in spending in FYs 2018 and 2019.  The cost and number of earmarks in each these two years therefore went up by far more than the overall increase in spending."
I plan to have a representative from CAGW appear on the show to talk about this year's Congressional Pig Book today, Tuesday, December 3rd.
You can order your copy of the 2019 Congressional Pig Book at cagw.org.