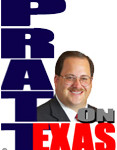 The politics, as well as the interminably slow pace of games with all of the video reviews, has dropped my NFL watching by well over eighty percent over the last few years but I do admit to making a point to watch Patrick Mahomes and the Chiefs when I can. On Monday night I made time to watch an entire NFL game, the Chiefs versus the Chargers, from Estadio Azteca in Mexico City.
The game was fun to watch and the event began beautifully with giant American and Mexican flags on the field with the national anthems of both countries. Ana Bárbara was resplendent as she delivered the Mexican anthem. It was produced as the type of big event Monday Night Football once was but is no more.
That brings me to the stories about the Leftist police- and America-hater Colin Kaepernick and his so-called "workout" at which it was first reported many NFL teams were to attend last weekend.
The washed-up former 49ers quarterback and Leftist agitator has lead and inspired actions by players and media Leftists that has done more harm to the NFL than any other in the league's history. Kaepernick is extremely objectionable but the NFL's reaction to him and what he inspired made it all much worse.
That's why I was surprised that the NFL was catering to his "workout" with 25 clubs planning to be there, et cetera. These NFL fools just won't learn and got smacked again when Kaepernick moved his show to another venue at the last minute where only about seven teams showed up and the NFL had to declare him a no-show.
They've given me little reason to again invest time in viewing NFL games regularly and I'm not sure these football league folks will ever learn the lesson: Either cater to the audience, greater America, or cater to Leftist activists but you cannot do both.