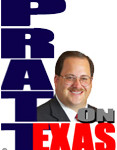 There is not much funny or joyful about how Speaker of the Texas House of Representatives Dennis Bonnen self-immolated his political career through actions born of conceit, prevarication, and perfidy.
At the time of writing, press reports say Bonnen will not run for re-election to his House seat and thus will be leaving his high post. It is all a terrible shame Bonnen created for himself and it hurts us all because, though not ideologically perfect, Bonnen was a much better House leader than Straus which is proved by the passage of serious property tax reform and other key items previously stopped by a more liberal speaker.
Bonnen's perfidy helps empower the conservative-hating members of the GOP caucus who stand ready to work any deal they can with Democrats, if necessary, to gain control as they did with Straus. Bonnen's torching of his reputation hurts all members who had been early supporters of his to win the battle for speaker and none more than HD83's Dustin Burrows.
The recording of Bonnen's ill advised meeting includes Burrows because he was used by Bonnen. Burrows was called to a meeting he neither requested or planned for and then left to do the Speaker's dirty work.
The recording of Bonnen's ill advised meeting includes Burrows because he was used by Bonnen.
Liberal Republicans are angered at Burrows' recorded words and list of members he named as needing a primary challenge but Burrows, unlike Bonnen, was not a hypocrite or liar about such – he's a conservative just as upset as we all are about fake Republicans who block conservative reform in Austin and acted upon such given the opportunity.
The unforced errors of Bonnen may push the caucus back toward support of a more pro-big-government, Democrat-friendly liberal Republican as speaker. Such would be a disaster for Texas, especially given the backbone that will be needed in next session's redistricting battle.
Conservatives must stress to their reps that we expect a conservative speaker nominee who stands with the GOP platform.