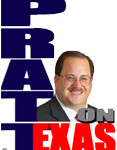 No Lieutenant Governor Patrick "it" does not belong in the discussion unless those advocating "it" can produce some reasonable argument and evidence that "it" would actually significantly solve for the contended problem.
The "it" of course is expanding firearm transfer background checks to all private sales between law abiding people, inherently the non-law abiding will not bother with such.
Asked at the beginning and asked again and again in my interview, Patrick would not provide any evidence that ratcheting-up gun control laws by expanding the background check system would have any significant, or any effect at all, on the illegal use of firearms in criminal acts.
Patrick previously called former state Rep. Matt Rinaldi's comments "crazy talk" when Rinaldi specifically, citing evidence, asserted that the background check system expanded leads us closer to a de facto gun registry.
The system is Federal not State and our Federal Attorney General essentially admits, through an idea for changing the check system, that in its current form it does create records which can be seen as a de facto registry. See the three following paragraphs from a story in The Hill:
Barr's proposal attempts to allay concerns about the future creation of a national firearms registry by limiting the paperwork requirements.
Under the Justice Department's plan, if the buyer of a firearm passes the background check and purchases the weapon, the person who sells it would receive a copy of the form certifying a successful background check.
Licensed gun dealers and transfer agents would not maintain these records, a provision intended to calm the fears of Second Amendment advocates. The record-keeping requirements of the proposal would be enforced by civil penalties. People who sell guns using a transfer agent would be granted the same civil immunity as federally licensed firearms dealers, according to the Justice memo.
No proposal for change in the system would be necessary if Patrick was correct in claiming that Rinaldi's comments were indeed "crazy talk."
The burden of proof that his plan would achieve its purpose and that the disadvantages of it would not outweigh the benefits, lies completely on Dan Patrick's shoulders and it belongs in no "discussion" until he provides such.
See Rep. Tony Tinderholt: On the Darkest Days, Our Principles Must Shine Brightest