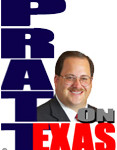 "While Commissioner Gilbert Flores [Democrat-Precinct 3] was on board with raising the current tax rate- which is currently 0.348086 cents per $100 of value – others voiced that they wanted to keep the tax rate where it was…," reported everythinglubbock.com Monday and once again we have an example of terrible reporting.
County and city governments do not raise or lower the tax rate each year. The property tax rate expires and must be reset using a completely new set of data after all the appraisal changes are calculated. After the calculations elected officials are presented with the Effective Rate, soon to be known as the No New Taxes Rate, which is their starting point for setting the tax rate for the next year.
Lubbock County commissioners have decided to propose a rate significantly above the Effective Rate, meaning a significant tax increase. Commissioner Jason Corley told me the proposed rate is a full penny above the no new taxes Effective Rate.
After all the promises to slow spending and hold the line on Lubbock County taxes from Curtis Parrish, the new county judge, and Precinct 2 and 4 commissioners, the Lubbock County Commissioners Court has proposed a tax increase. And remember Lubbock County is among those counties collecting sales tax and the amount collected has increased month after month for several years – they've already got a lot of new money without raising property taxes.
Texans, right now is the time to be contacting your county and city officials and demanding they set the new tax rate no higher than the no-new-taxes Effective Rate.
Lubbock County listeners, your commissioners contact information is at PrattonTexas.com.