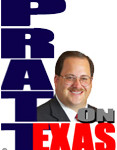 Our fellow True Texan, an icon of the idea of the self-made Texan, Ross Perot has died after a five-month battle with leukemia. A life lived fully, Ross made it 89 years and left a huge footprint on Texas and America.
Perot was already wealthy by the standards of the day but became our richest when the incompetent bureaucrats of General Motors first bought Perot's EDS for $2.55 billion and then paid him off to leave the GM board of directors. Why? Because, as has been pointed out many times, GM and chairman Roger Smith wanted to make acquisitions and ignore serious issues such as underfunded pension plans while Ross Perot wanted GM to make better cars.
Perot stood up for decent standards in our Texas schools leading efforts to measure performance and make sure that grades were earned not just given to pass students along. The public school universe is still largely working to eliminate Perot's idea that performance and quality should be measured and improved – much like the GM leadership. GM finally went bankrupt we should remember.
Straight out of college, my best friend worked for an elite unit at Electronic Data Systems and through his experience my already strong admiration of Perot grew stronger but as a businessman, entrepreneur, and person of faith and family.
When it came to politics Ross Perot showed his weakness. In my opinion, he is largely responsible for ending the Reagan Revolution by putting Democrat Bill Clinton in the White House through his challenge to George H. W. Bush in 1992 fueled by what intimates have said was a personal feud or grudge with Bush more than concern over deficits.
Rest in Peace Ross Perot. A man of faith in Christ, a man of traditional family values practiced, and an example of how well capitalism and freedom works.