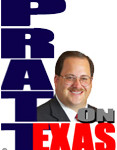 When people like Democrat candidates for president, such as Julian Castro, tell us we should change the law for it to no longer be against the law to cross our border outside of a proper customs port of entry, much of their bleeding hear audience fails to recognize just what an open border allows.
"Houston police arrested five people in connection to an alleged human trafficking and sex slavery operation. Police rescued 18 victims who officials say were held for ransom and forced to work or perform sexual acts. At least one of the suspects is a twice-deported criminal alien," reported Breitbart.
Houston's police chief Art "Acevedo said that women were being held captive and were sexually assaulted for 25 days. The chief told reporters the 16 men were being held with "little to no clothing" and were forced to work and perform sexual acts. The investigation led to the arrest of five subjects. Their charges include engaging in organized crime, sexual assault, and aggravated kidnapping, he stated," according to Breitbart.
Do bleeding heart Leftist followers, who think themselves compassionate in thinking open borders is helpful to the downtrodden from poorer countries, not understand that those very people are the most common prey of slavers and sex traffickers? Is it not obvious to them that without strong, consistent, law enforcement which regulates who comes across our borders we are simply handing the pimps, slavers, and other nasty folk a free pass to come and go as often as they like along with their captive human cargo?
Democrat candidates are manipulators of these naïve bleeding hearts and make their arguments only to gain power from them. So the question is why are those who want to be seen as compassionate so easily turned into enablers of the evil?